Movie quote from 'When Harry Met Sally'. Hilarious (if not crazy) movie. Meg Ryan is seriously like my idol... I still watch 'You've got Mail' like it came out yesterday... :-)
Anyways, voilà the sunday post on the week's fashion/accessory/shoe bests as well as the best dressed and a photo. Hope everyone had an awesome weekend. Enjoy!

Week's Clothing Obesession:


Posie Pea Coat by Free People, $168, at free people
Love the buttons and the military-ish grey.

Week's Accessory Addiction:


Buffalo Plaid Scarf, $20, at urban outfitters
Like the classic white/black combination, and at an unbeatable price too.

Week's Shoe Must Have:


Snakeskin flat with elastic strap by Rafe, $250, at rafe
Loving the snakeskin and the elastic strap.

Week's Beauty Buy:


Tinted Lip Balm by Bobbi Brown, $15, at bobbi brown
Actually love this stuff, I got at few tubes and it is surprisingly moisturizing and comes in some very cute and wearable colors.

Week's Best Photo: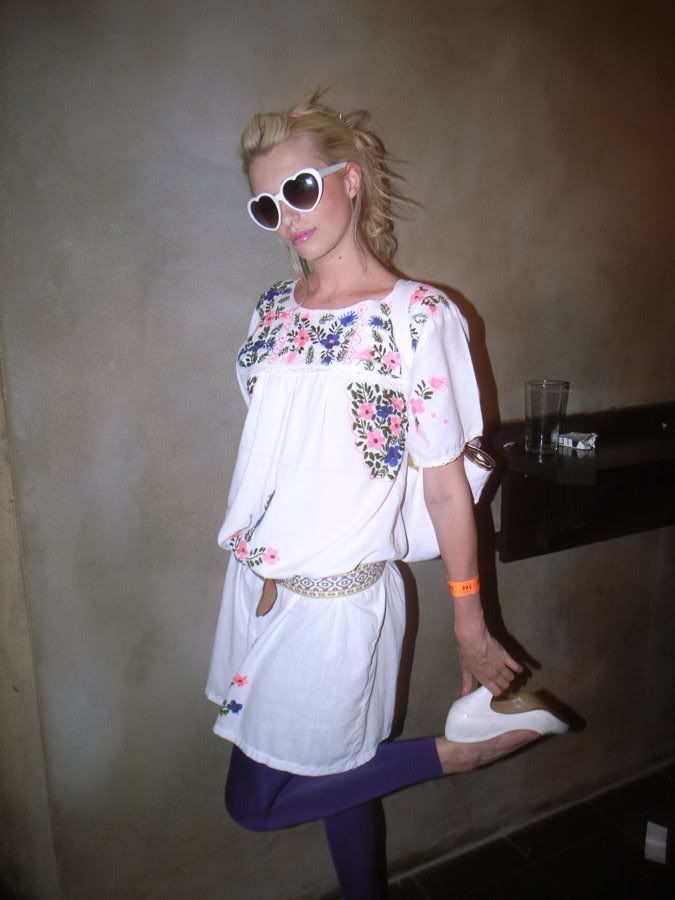 unknown, via face hunter
the heart shaped glasses, white embroidered dress, purple leggings...

Week's Best Dressed:
First Place:


Nicole Richie in Emilio Pucci
Loving the dress, and by the way, am I the only one who is superimpressed with her maternity clothes??

Honorable Mentions:


Julia Stiles in Zac Posen



Lauren Conrad in Mint Jodi Arnold



Mischa Barton in See by Chloe
Loving the color block dress but not so much her new dark hair color...



Kate Bosworth in Libertine for Target


Luvs,
Shopaholic